Welding Service in Chelan County WA
Micah's Custom Trailer Works is a full service trailer manufacturer and repair service, carrying a full inventory of trailer parts in Chelan County, WA, to ensure you always have the functional, durable trailer you need.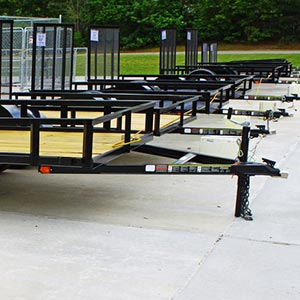 We offer innovative design services to custom build the trailer that works perfectly for your cargo, and we use only the most superior materials to give you lasting value. We're committed to staying abreast of developments and technologies in trailer construction and design to continue to provide you with state-of-the-art trailers. Our services can include:
Custom design and manufacturing: We design and construct the perfect trailer for your needs, whether you need auto, horse, utility, cargo or boat trailers in Chelan County, WA. Our trailers come with standard aluminum diamond plate shields on the front ramps and we're proud to equip them with rubber Torflex axles supported by a five-year factory warranty and EZ lube greasable bearings. These two- to four-wheel trailers are 8 ½ feet wide and available in lengths from 12 to 35 feet with wheel sizes ranging from 8 to 15 inches. We also offer ramp loads, spare tires and hangers and front load light options.

Repair and restoration: For your convenience, we're proud to offer expert restoration services for old or antique trailers as well as comprehensive repair services for trailers and farm equipment. We carry an extensive inventory of boat trailer parts in Chelan County, WA, to get you back to the water. We're also happy to sandblast or paint your trailer as needed.

Welding and metal fabrication: Our trained professionals have decades of expertise in the field of welding and metal fabrication to provide you with superior custom metal services.
Whether you need a large customized trailer for horse transportation or boat trailer repair in Chelan County, WA, Micah's Custom Trailer Works is guaranteed to give you reliable service and unrivaled craftsmanship at competitive prices.